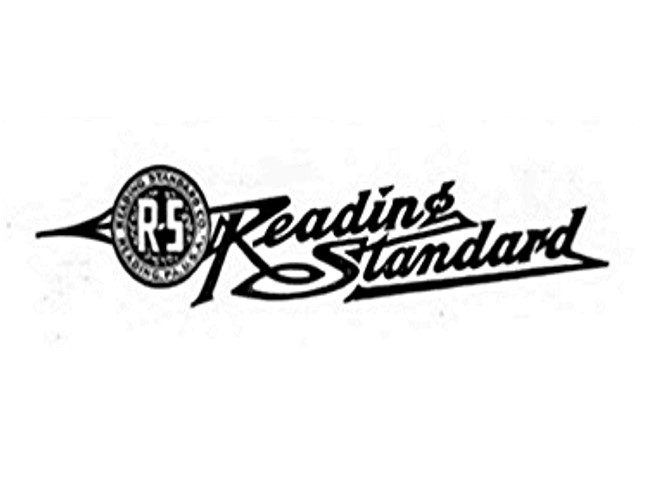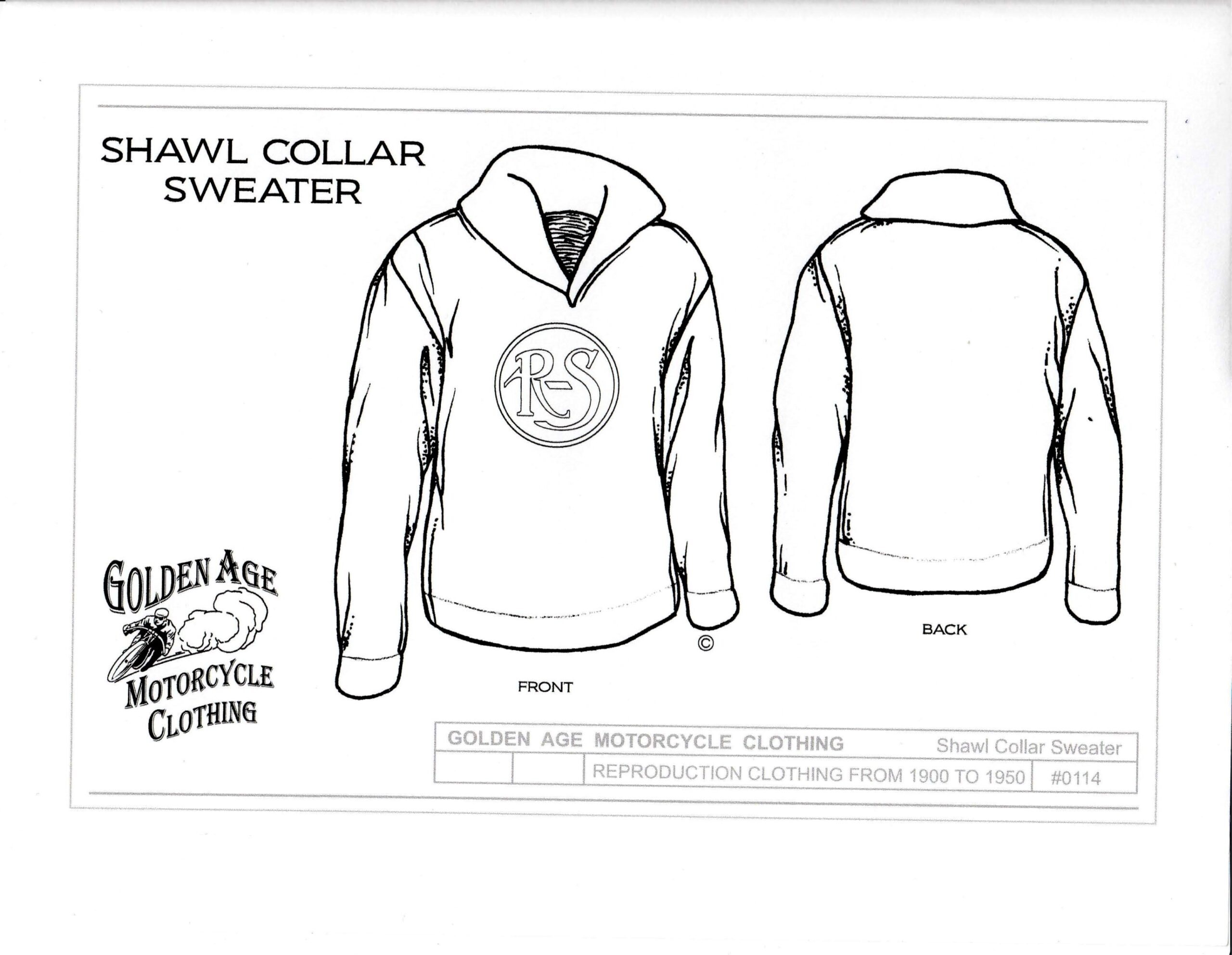 Click on the pictures below to see more details of the Reading Standard items.
The Reading-Standard Shawl Collar Sweater
The Shawl Collar comes up as one the earliest styles of  pre-zipper sweaters for the motorcycle industry. This sweater is all about  keeping the neck out of the wind.  What makes the sweater work is its adjustability. This is the type of sweater that can be adjusted with your style of riding; either to bring the neck line up to keep the cold out, or just to keep the neck line down for that springtime ride. Add the Reading-Standard logo and our Reading-Standard flag patch to the shoulder and you have a hell of a historical statement in a sweater designed to fit the weather. Keep in mind that the zippers began being used for clothing in 1925 by the Schott NYC Clothing Company on their leather jackets. The zipper edged out the button styles in 1937 in the "battle of the fly," after French fashion designers raved over zippers being used in men's trousers. 
Available in size XS, S, M, L, XL, 2XL, 3XL.