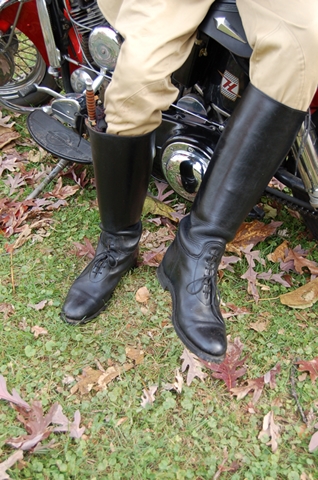 THE STOCK FIELD BOOT
Field Boots were more popular than any other style of boot during the first 50 years motorcycle history.
The bal-laced instep and laced sides make them easier to get in and out of. All Field Boots feature a wishbone ankle and a full leather lining for added comfort. Made in your choice of eight colors, height, and sole type. This adds up to the ultimate in comfort. The Field Boot is that boot that make you THAT RIDER, the one who know what he's doing with his motorcycle. You wouldn't put 5W30 motorcycle oil in your motorcycle, so why wear a sneaker on a 1940s motorcycle. When you use our product you will never want to go back to the lesser brands. The best boot for the best ride.  
$640.00