Belts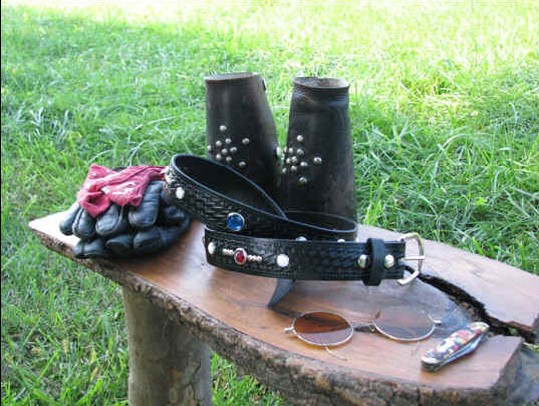 Click on the pictures below to see more details about that item. 
[Text for Belts goes here.] 
Bobber Belts
For a night out on the town or a cruise around town, the Bobber Belt gives you the right look. This belt is a reproduction from an original in our collection. All the spots and jewels are hand set, for the look of the original.