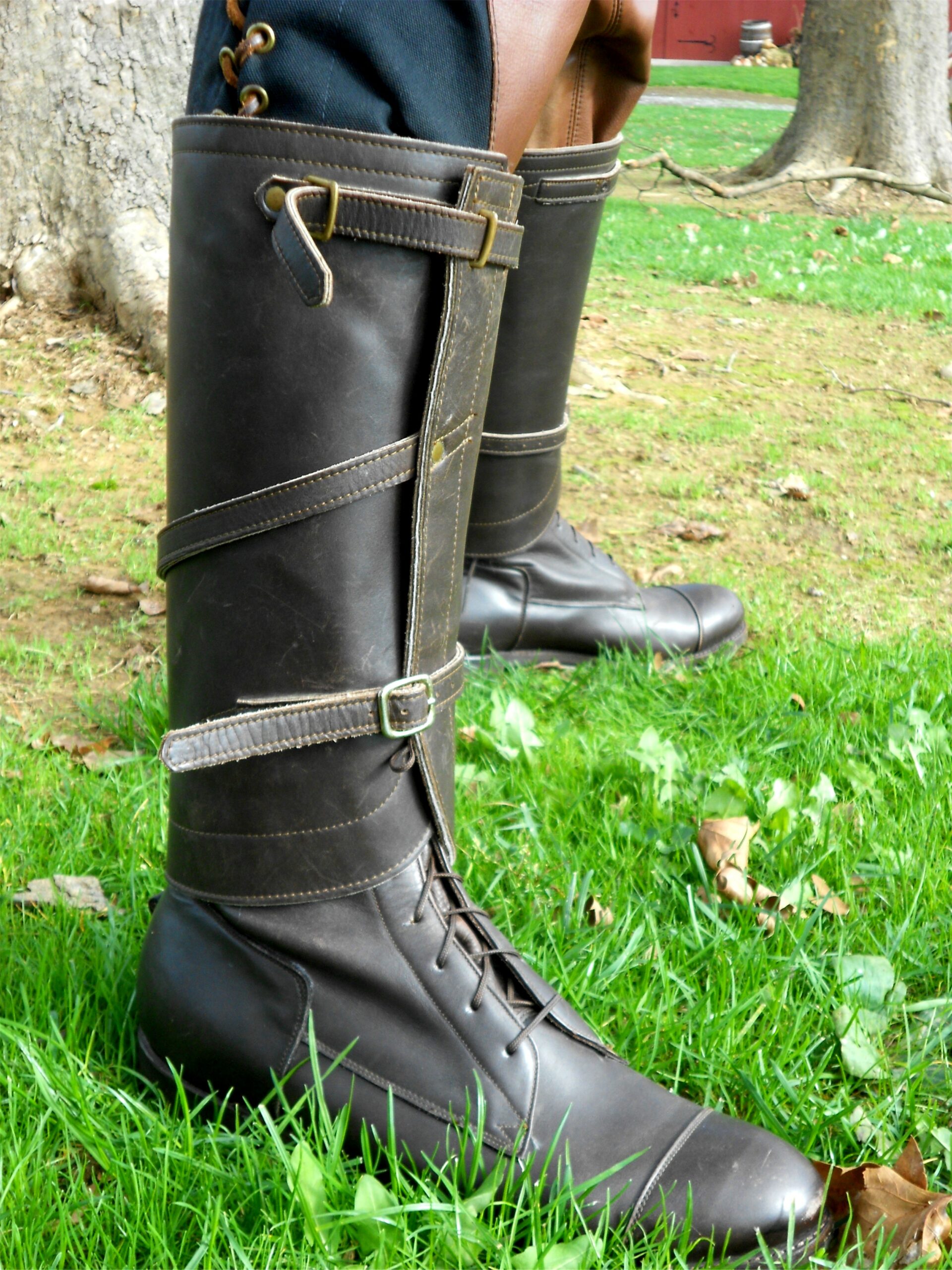 PUTTEES
Made for hard riding, every motorcycle rider should have a pair of puttees.
The puttee works like a pair of chaps without all the fuss. Whether you race board, track, or are going fishing with your Reading Standard, you will want to have a pair on hand. These puttees are designed to work with our paddock boots, a combination that was standard riding attire for any motorcycle from the early 20th century.
Our puttees are offered in black, brown, or tan leather. Measurements on puttees should be taken over your pants and short lace up shoes. Measure your calf and ankle at their biggest circumference. Your size should range from 13 to 17 inches at the calf.
$263.00