Tall Lace Boots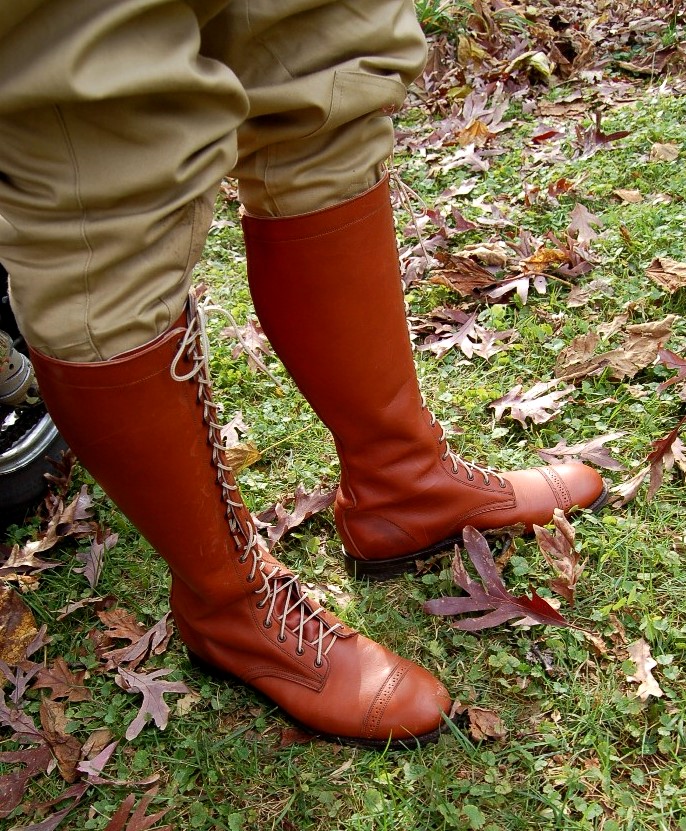 Tall Lace Boot
This is one of the oldest-running boots out there used by the cavalry and air force in the First World War. It's a custom fit, hard working boot. This boot performed well in the muddy trenches of the military campaigns in Europe. The Tall Lace Boot was also popular with 2,500 mounted motorcycle couriers in the war.
LACED 1931 BOOT – M1931 STYLE
The M1931 boot was design for the cavalry, motorcycle branch of the army that needs a hard working boot. Quite often it was made with no liner in a russet color leather. For those of us that live in history of the time and need the satisfaction of knowing that that our uniform must be right, this boot if for you. Take a close look you will not find this boot in any sutler provisions tent or boot vendor store from Pakistan. We still use 80 to 100 year old mushiness to make these the old way. These boot are only made custom in your size. We do not do sell off-the-shelf sizing. That means that you can pick your style leather, height, color, and sole style.