1885 Indian War Boots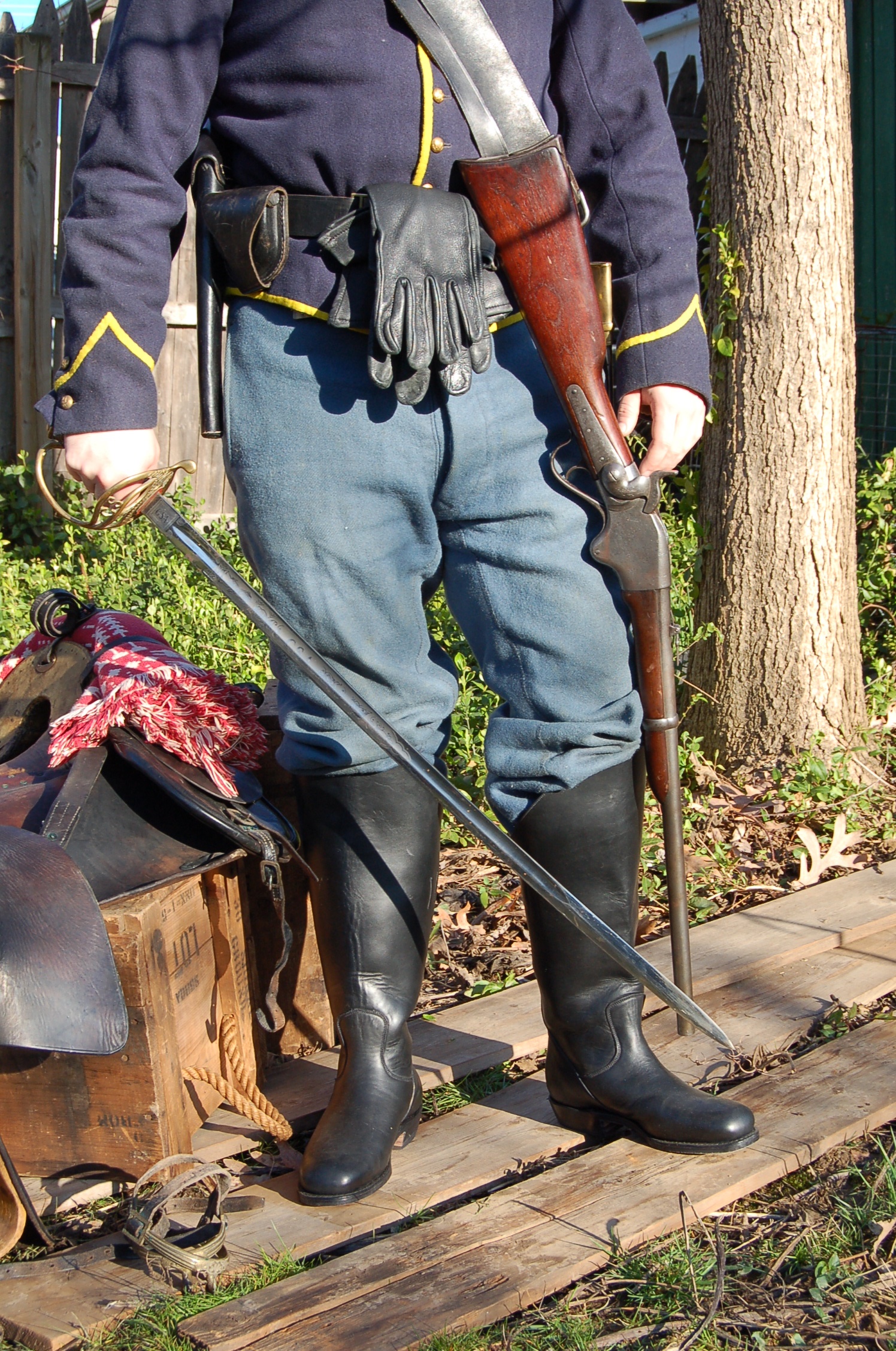 Our 1885 cavalry boot is one of the oldest boots still made at the factory. You might say it was the first boot that we ever dug our spurs into. Few pieces of the military uniform were as important to the soldier serving as his boots. Custom made to your foot size or off the shelf in stock size we can assure you that this too will be your most important riding boot.
During 1884 a new pattern boot with a higher leg and machine- sewn sole was authorized .This 1885 Cavalry boot would be made with a pattern known as the Waukanphast last that had been obtained from England. The new design , boots were no longer made available to all arms of the service and made exclusively  for the Cavalry opening the door for a better design boot for the horse soldier. Specification for the new boot were adopted on April 24, 1884. The leg on the standard size-8 boot was to be 20 inches in the front and 14 ½" inches in the back. The size-8 sole across the ball of the foot was 3 7/8" inches. The boot was produced in size 5 through 12 and in two widths.