Field Boots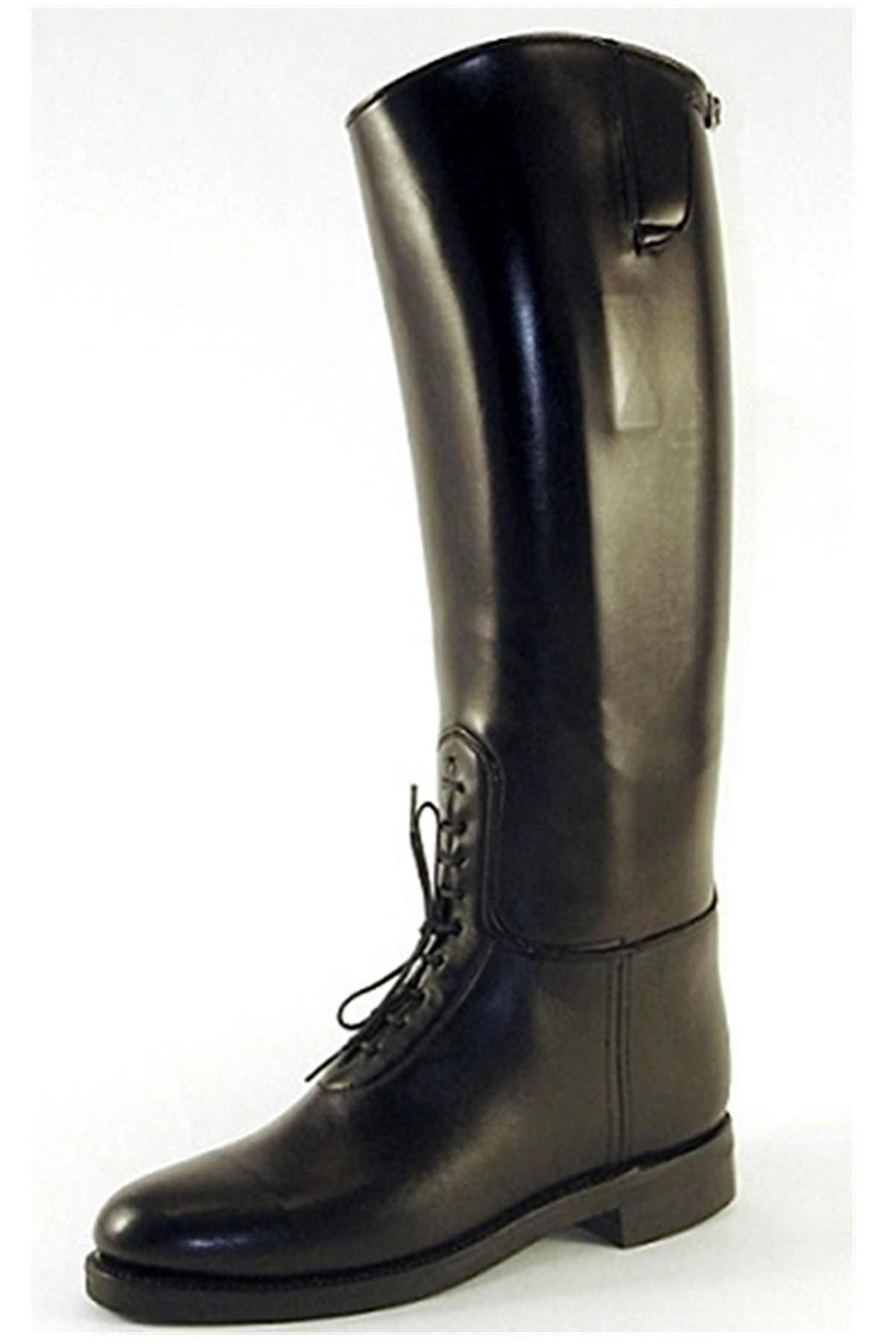 The Bal-Laced Field Boot
also known as 
The Cavalry Field Boot
Cavalry Field Boots were more popular than any other boot style for its comfort to the cavalry officers and warrant officers of the first half of the 20th century. To this day it is the gold standard for the mounted law informant services in this country.
The cavalry field boot with its Bal-Laced instep and laced side make them easier to get in and out of. All Field Boots feature a wishbone ankle and a full leather lining for added comfort. This boot is made in your choice of eight leather colors, heights, and sole types. This adds up to the ultimate in comfort.
As for color of leather, the big change would come in 1902 when uniform changes came into effect from black leather to russet on horse equipment and boots. This change was well received by the cavalry regiments, for keeping the leather horse equipment looking good with blacking was a chore, and the black stains on uniforms from the blacking rubbing off was eliminated.
As the name applies, this boot was designed to work in the field in inclement weather in the field for cavalry officers and cavalry warrant officers when actually mounted. It was made in the same good quality tan, cordovan, or russet leather as the dress boot. The field boot is made with a lacing at the top and a Bal-lace bellows tongue for less swelling and crafted to the ankle of the officer. This simple design did not require you having a boot jack or orderly to pull your boots off.