Brando Caps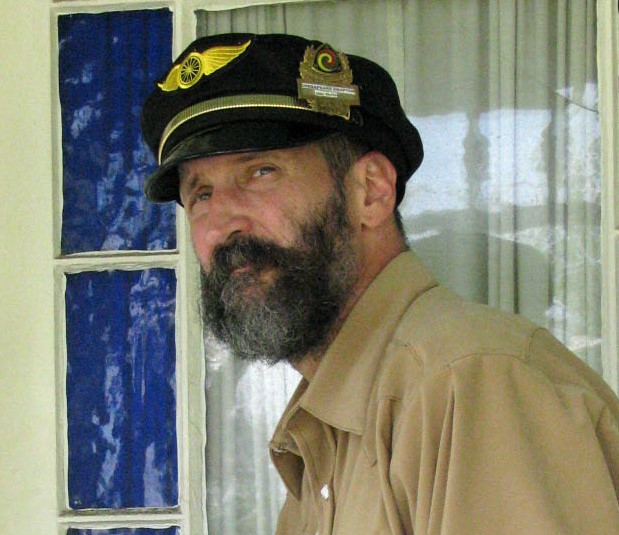 Some History of the Gold and Silver Banded Brando Caps
Fact or Legend
The story years ago that in the big motorcycle club in the 1940s and 50s that the gold band and the silver band stood for something of rank in the clubs. The club captain always had the gold band on his cap to designate his rank as a leader of the club. The sliver band was the lieutenant for the motorcycle club and when the rank of club leaders changed, you would take the bands off one man and change it to reflect the new command leader of the next man. Today, the gold or silver band does not mean the same thing as a time ago and is just another way to dress the cap your way. Remember this cap is not yours 'til you get some pins and some sweat on it.
PLEASE NOTE:
All Brando Caps can be ordered
with either a White Brim or a Black Brim.
Brando Caps with Gold Bands


$100.00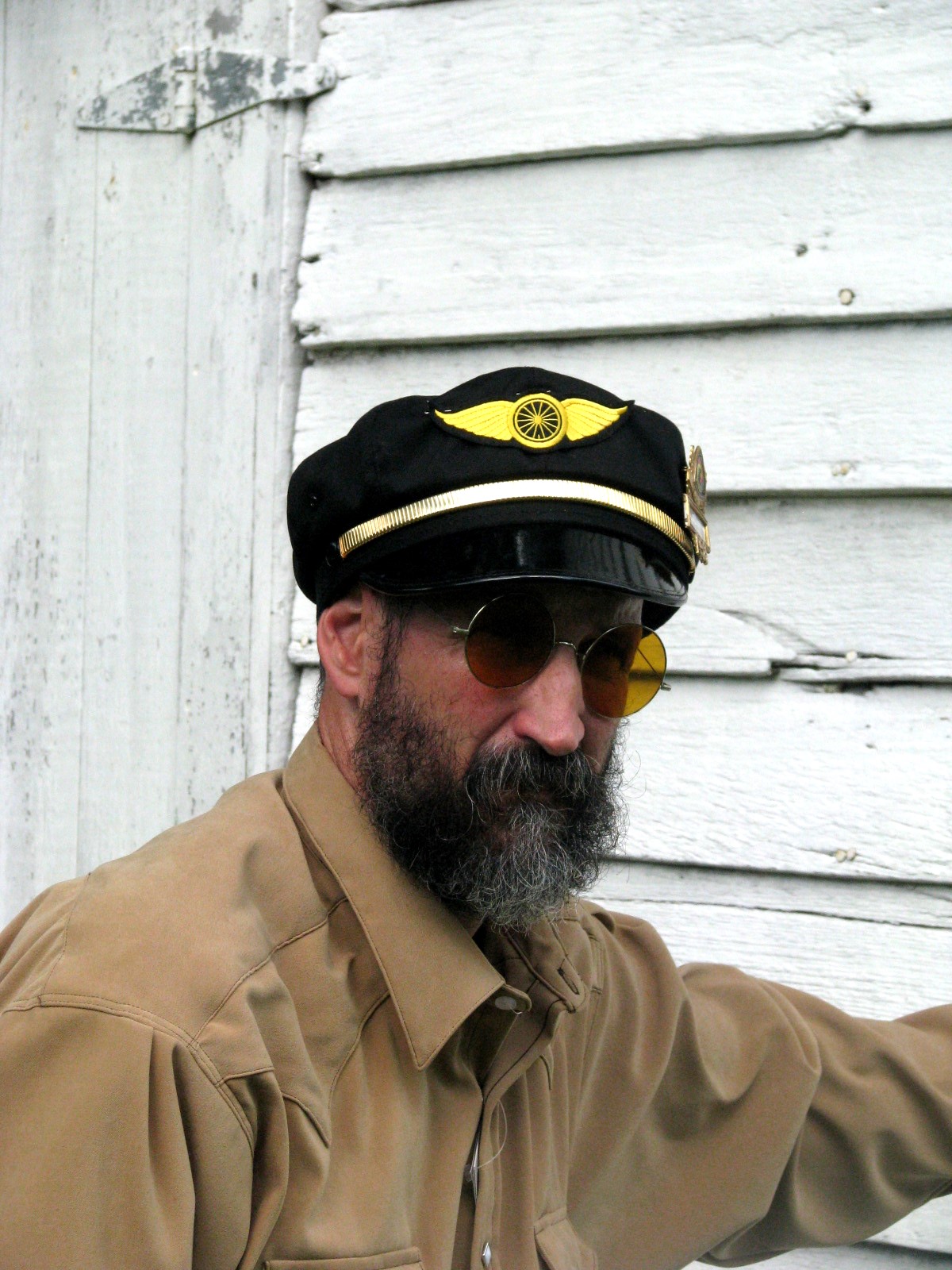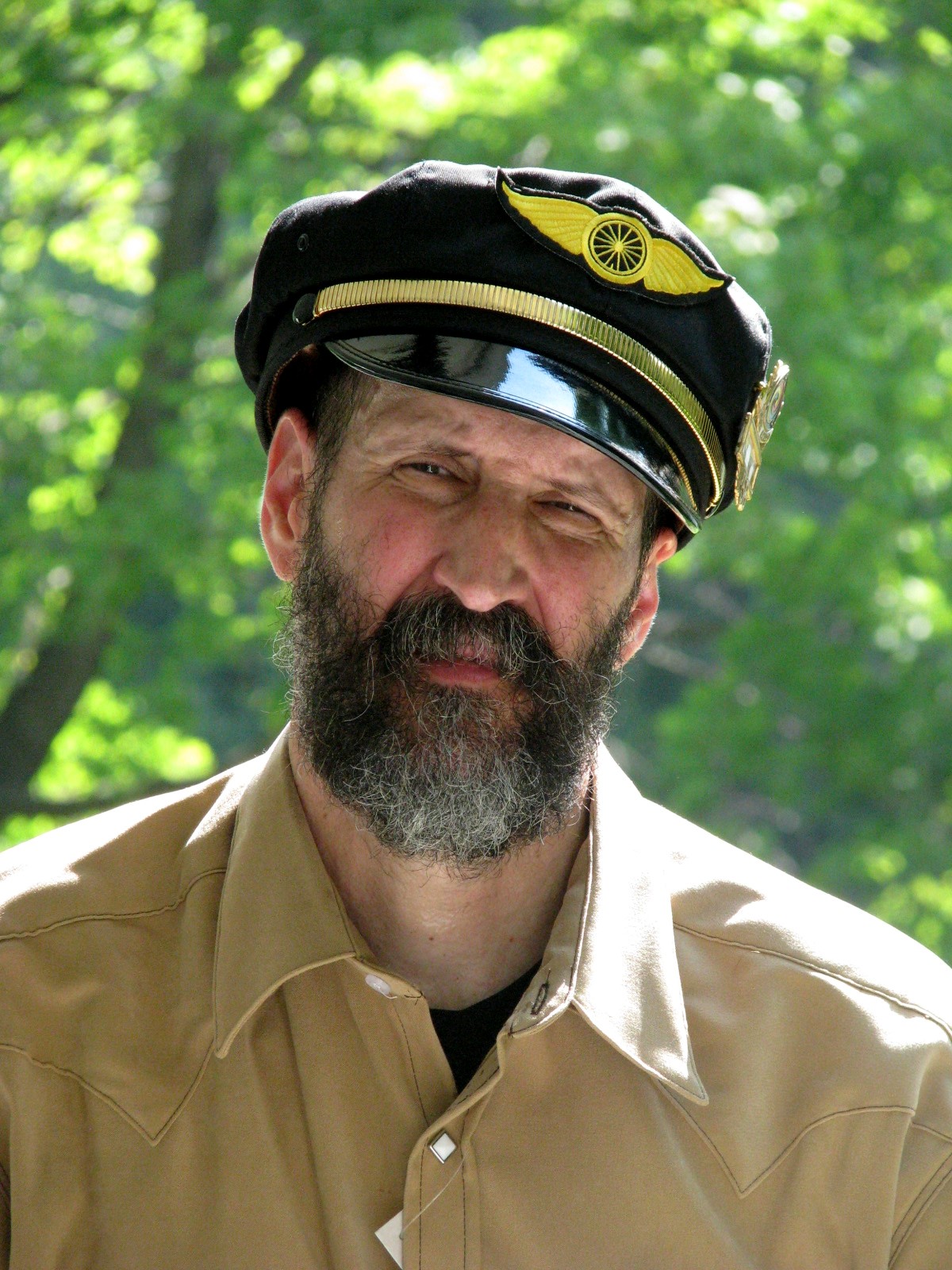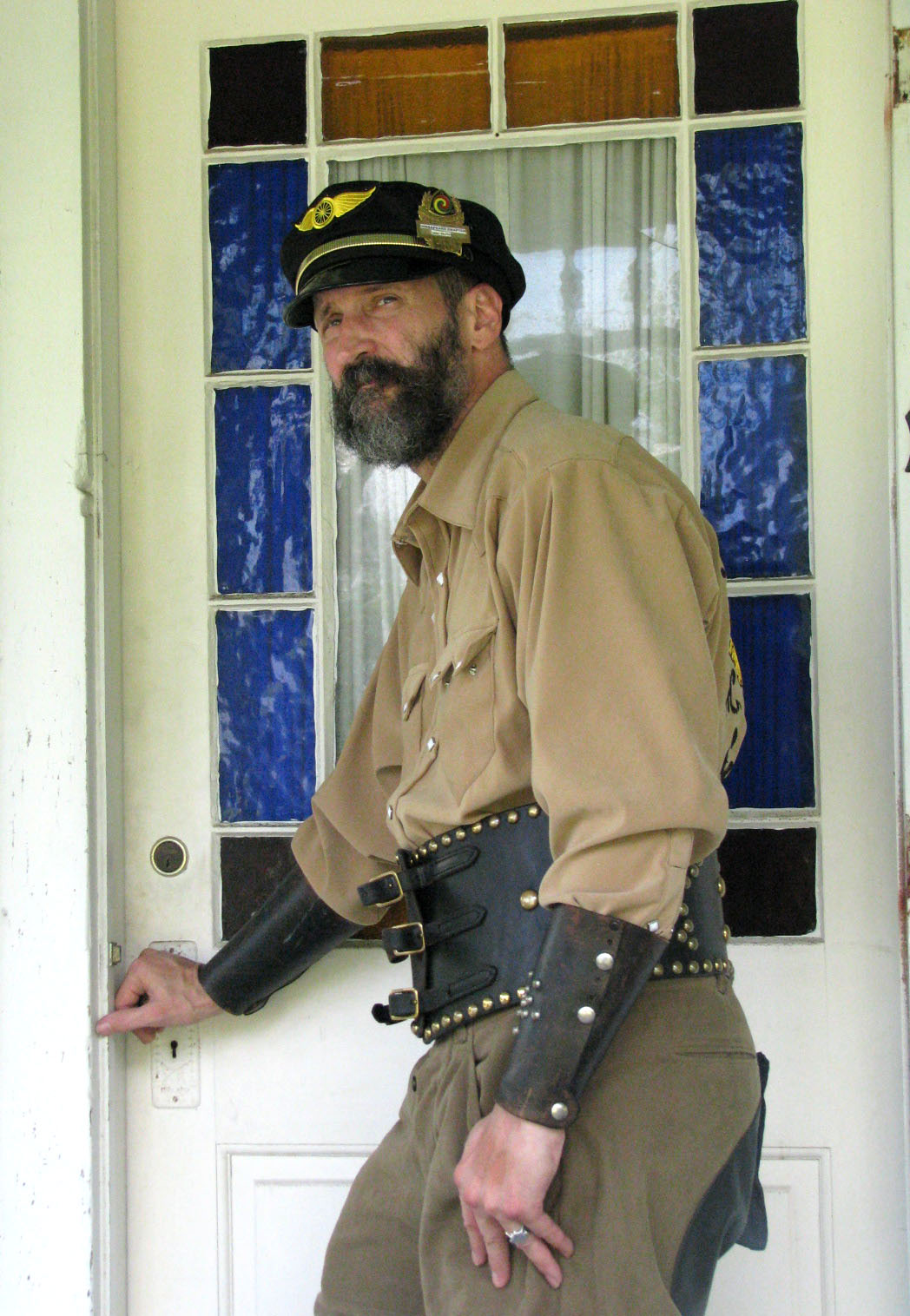 Brando Caps with Silver Bands


$100.00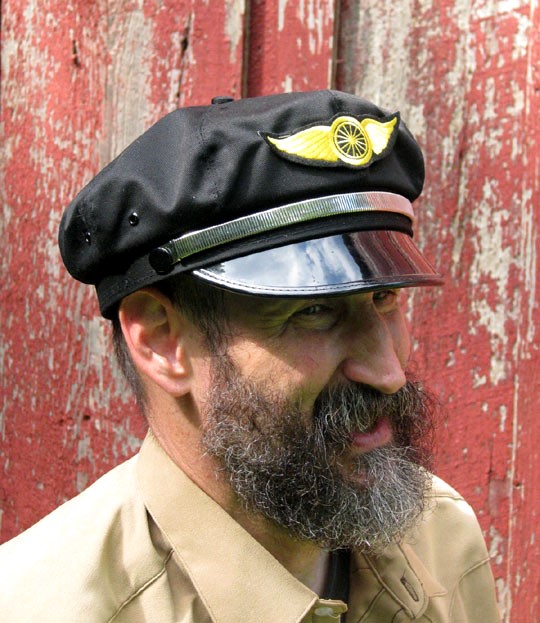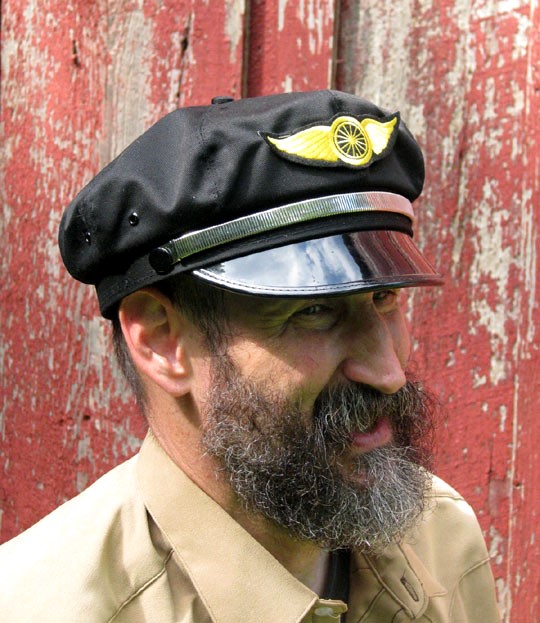 Brando Caps with Cord Bands


$85.00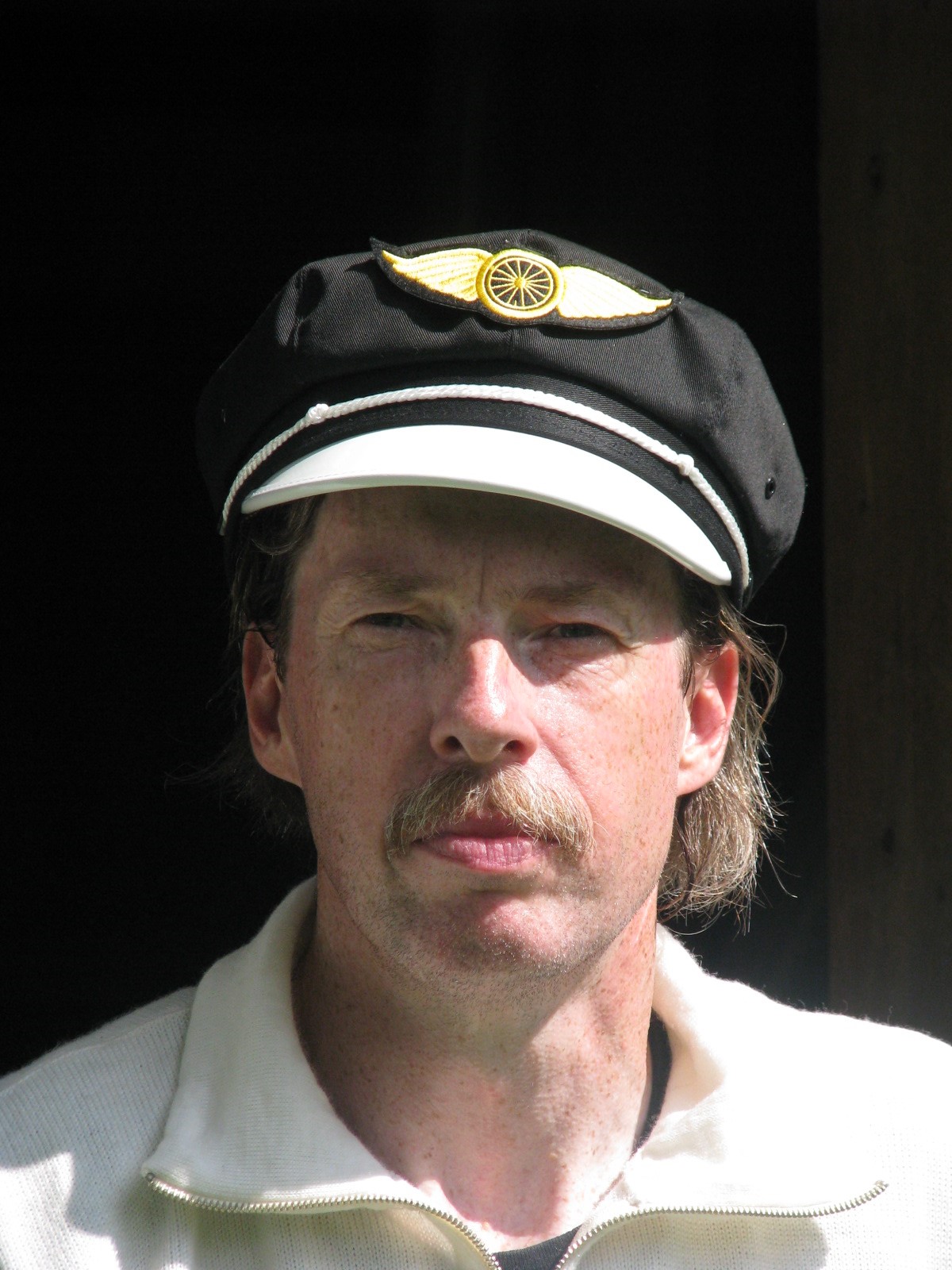 "Hey, Johnny!"
– The famous oft-repeated line from The Wild One movie starring Marlon Brando
If you want the best, buy the best. If you ride hard and have not seen the inside of a pick-up truck for three weeks, and find them unsafe to motorcycles, then you're in the right place. H ere are 10 points as to why you should buy this motorcycle cap over the ones in the motorcycle gift boutiques.
1- Artly design so they will blow big heads.
2- The brim will not fold over when you put it in the saddle bag.
3- Green under brim to deflect sunlight.
4- Fabric will not fade out in sunlight.
5- This cap is a fitted cap, not a baseball cap
6- Vent holes to keep the head cool.
7- Lined to be water resistant.
8- Leather sweat band to hold fast and hold up.
9- Easy off buttons to change out cord to gold or silver bands.
10- Best of all, the same price has held for ten years at $85.00 corded, and $100.00 gold or silver banded
"Hey, Johnny, buy the right shit for me, and the boys miss you."
Signed,
Chino
 These caps are fitted caps and are made in sizes
6 7/8, 7 1/8, 7 3/8, 7 5/8, 7 3/4 
 (The 7 3/4 size is only available with
the white brim at this time)