Army Dress Boots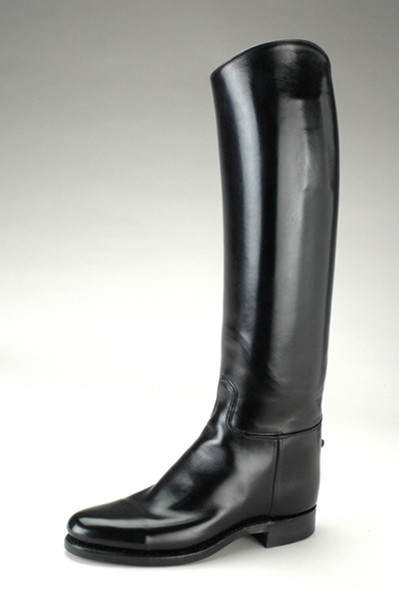 Dress Boot
The dress boot has been on the front line of the army for 145 years, from West Point to the Old Guard Caisson Platoon at Arlington. This boot has stood high in the saddle for the Cavalry, and if there was ever a boot that built a factory, this boot did that for the Dehner Boot Company. You'll find the Dehner boot on the very best of the army from General Patton to President Ronald Reagan and used by the army as their standard for the best in quality.
So where do we stand today? This is the same boot that we made 145 years ago on machines that are 80 to a 100 years old with the same quality of leather and workmanship. This is not a reproduction, but a continuation product. Do not settle for the cheaper imports and regret it later.
We make this boot in black leather, dark brown leather, or brown russet leather. This is a custom boot made to your dimensions of the ball, waist, instep, heel, ankle, calf, and boot top, and even with a choice leather or rubber soles. Now you can have the best of the re-enactor boots at the best in pricing as well.