The Three Buckle NCO's Field Boot (Stock)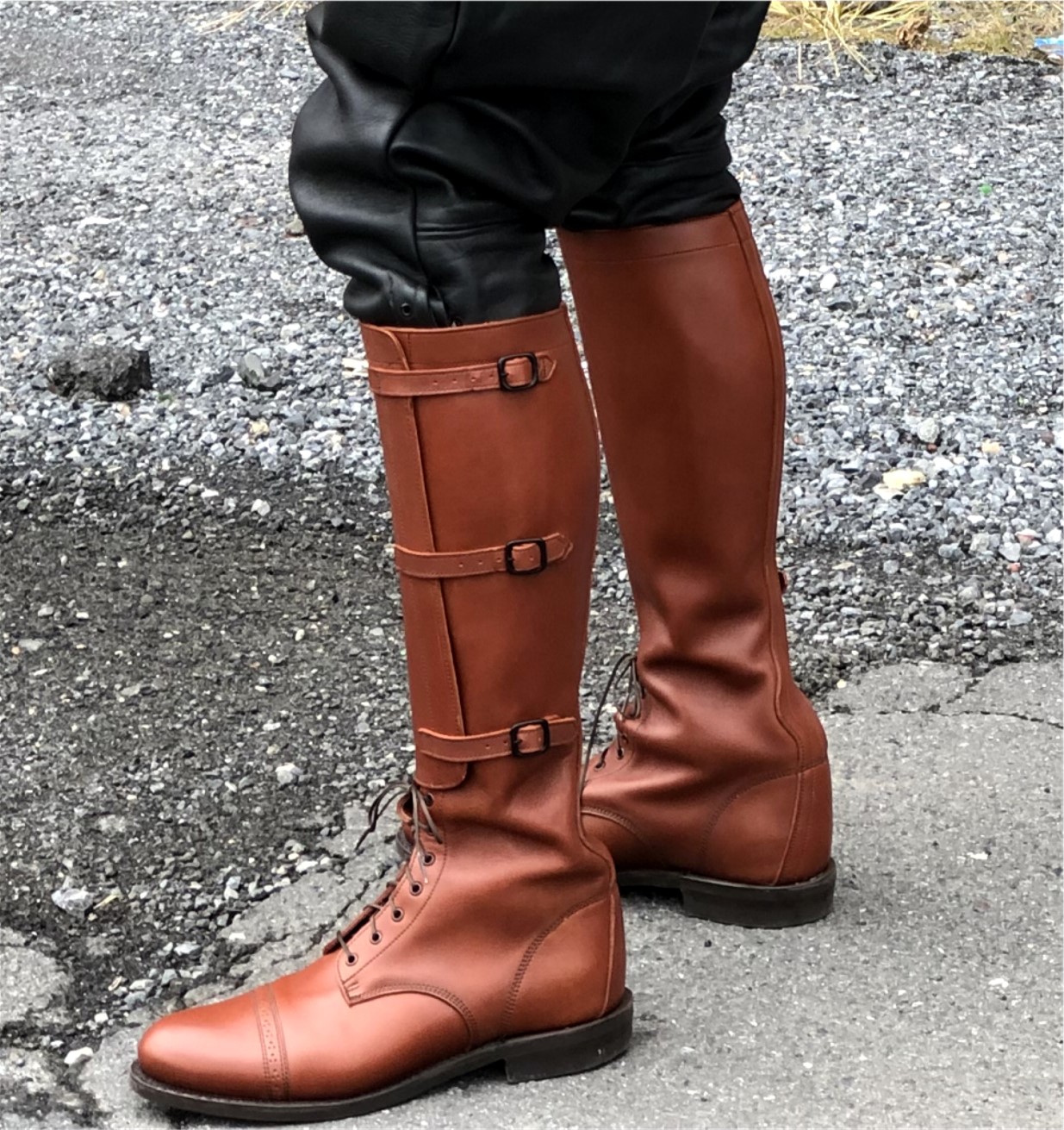 THREE BUCKLE NCO'S FIELD BOOT (Stock)
One great value is that this three strap and buckle boot has everything, comfort and style that keeps giving, and a price that will not leave you with an empty wallet. We make this with comfort in an off-the-shelf size or a custom size of your foot. When it comes to style this boot has everything going for it.
A cavalry boot is unique for the time and aggressive enough to stand out from the herd.  The boots can have a rubber sole and heel, or leather soles, rubber heels, or even a Vibram heel and sole can be provided with cotton laces. Our color for the boot can be russet, dark brown, or black leather. This boot can be that perfect look to match those of us that want it to match our saddle bags and seat for a brand of motorcycle or cavalry impression when we want to kick back in the saddle.
This boot was made for the enlisted man from the time of the First World War to the Second World War. Our straps are sewn on, not looped through a grommet, for ease of fit. There is non-liner to fit closer to the leg and it comes in one calf size with one boot height. We have been making this boot for over a hundred years at the factory in the U.S.A. and even with machines that date that far back.
$1000.00