Police Boots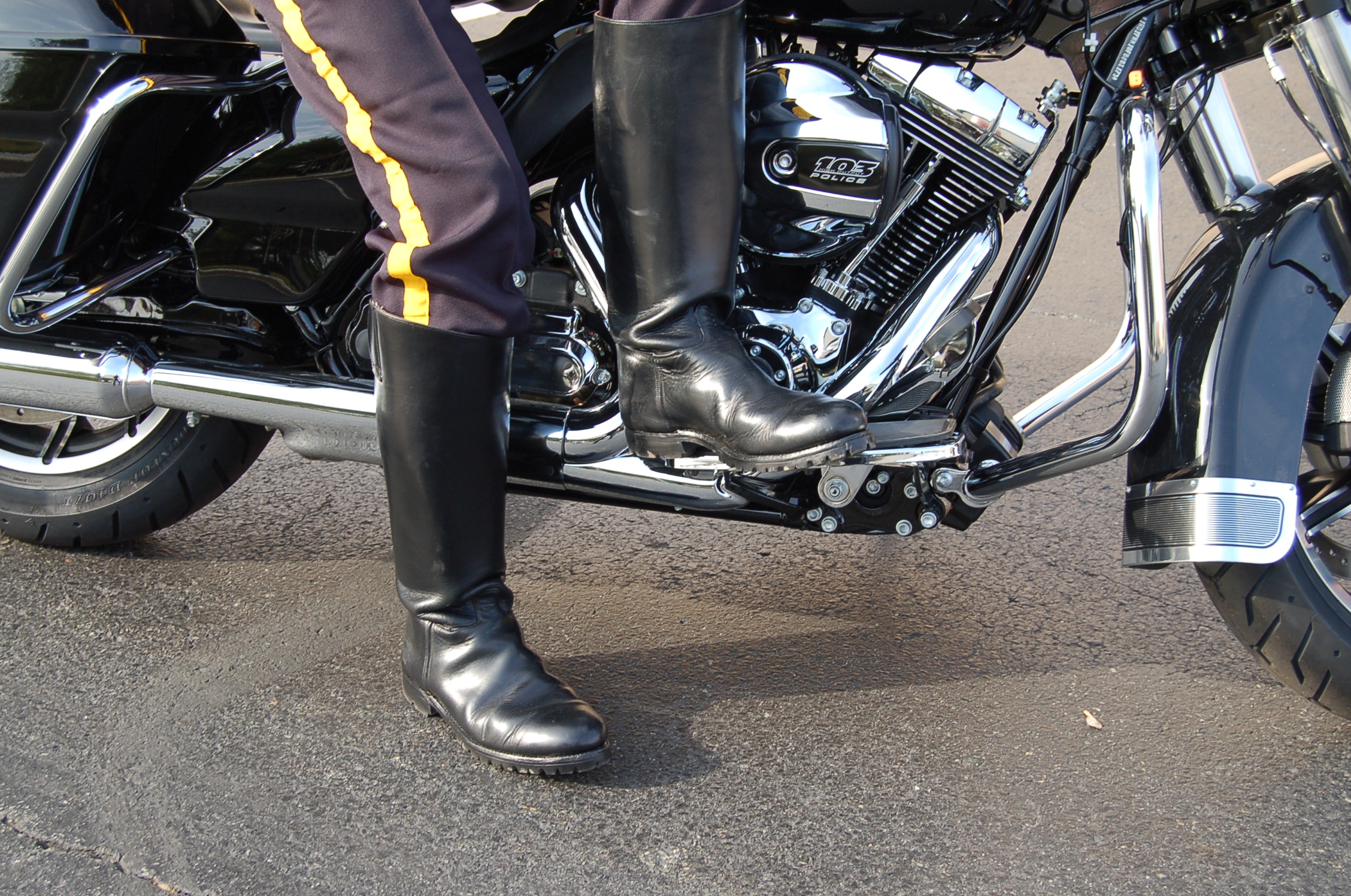 POLICE PATROL BOOTS
When it come to a motorcycle trooper's uniform, the one thing that sets them apart from the rest of the department is their boots. If you are one of those motor departments you already know the Dehner Boot Company name. Since 1865 Dehner has been making boots in America for all branches of the government and military. Whether you are in a motorcycle unit or a civilian, you can see the differences in the look of Dehner boots. The clean look, custom fit, and the shine of its leather gives us that look that you know, without asking, it is a Dehner boot. As a motorcyclist myself, I can tell you everything about our boots is concerned with safety. If I can quote one of my troopers:  "It was the differences between having a leg or not having my leg in the accident. Ride with the best."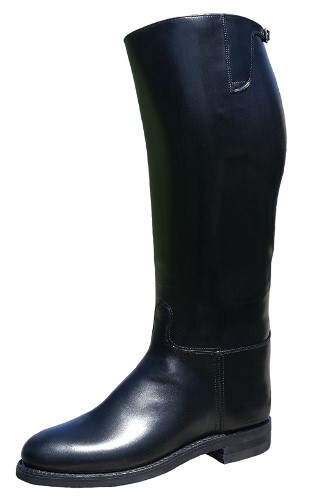 DRESS PATROL BOOTS
Many a motorcycle police officers have worn these boots in their uniform dress over the years. The boots are both smart in appearance and functional in wear. The tall, slender look belies the rugged construction, which affords the very best in leg protection. Their tailored good looks and long wear justify the selection of Dehner craftsmanship. These custom-made boots are made from the finest calfskin or have the optional Dehcord tops for the ultimate in uniform wear. All patrol boots feature a wishbone lining for added comfort. Custom made boot are built from 16 measurements of your feet with your choice of single soles or  double  soles. We can even add Vibram100 long-wearing heavy lug soles and heels for greater protection. The combination of a fully-lined 8-ounce boot, made of cowhide to the ankle and then Elk lined, eliminates much of a boot's initial stiffness. This adds up to comfort and wear ability. For as long as there has been a motorcycle on the road, Dehner has been there making patrol boots for motorcycle departments.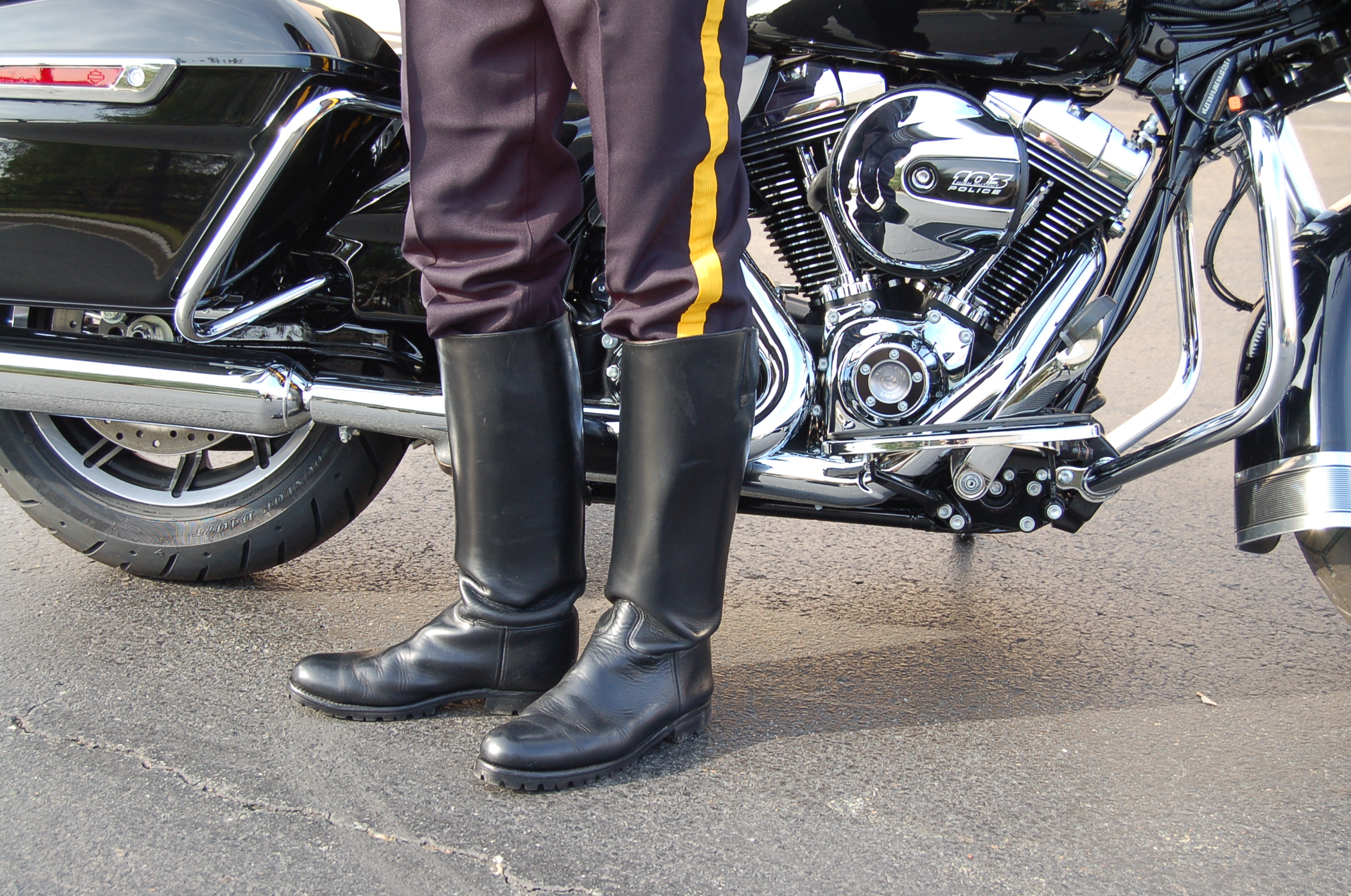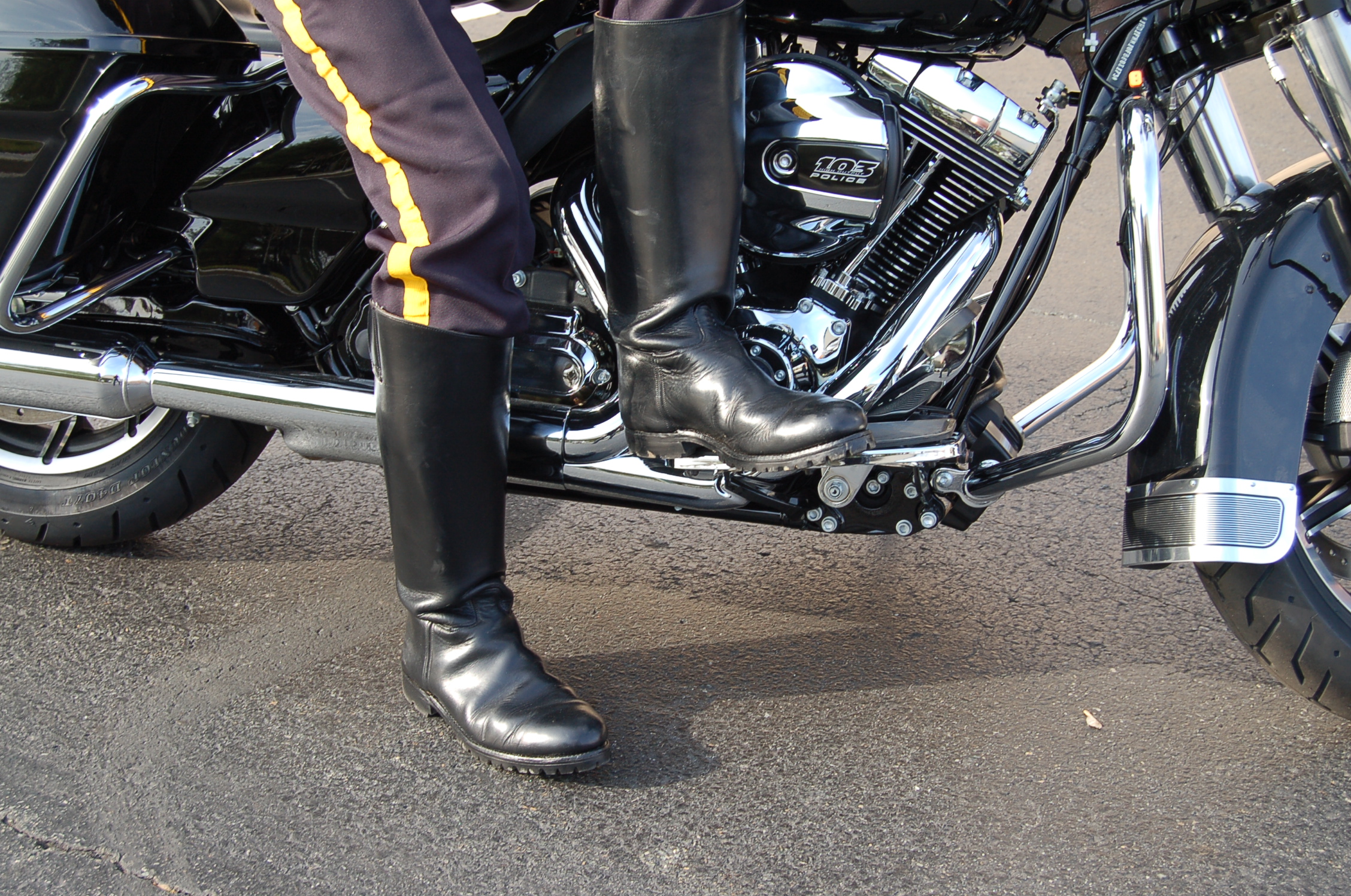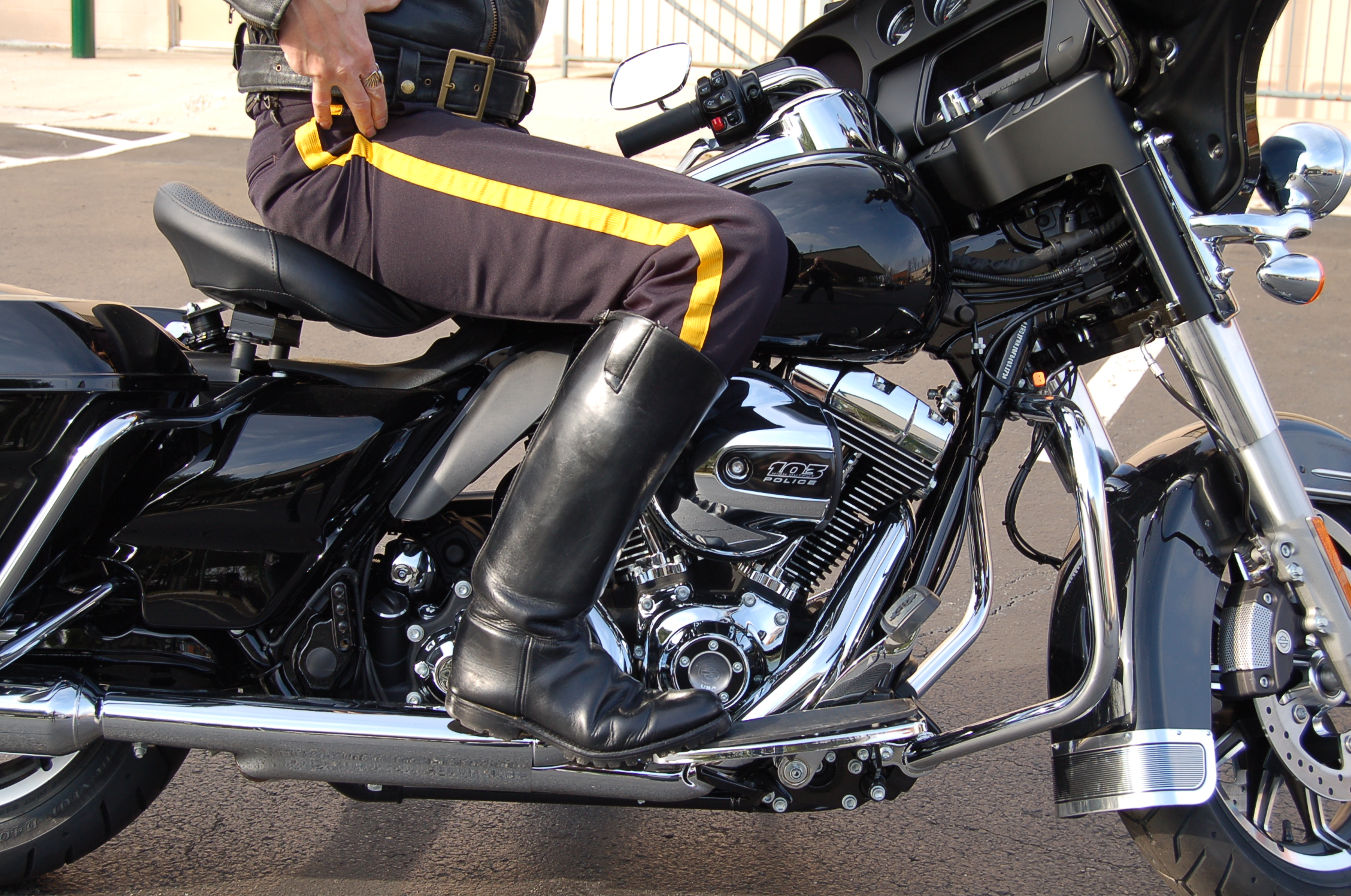 Stock Bal-Laced Patrol Boot
These are the REAL things. The most popular patrol boot in the world. Made to the most demanding specs for the most demanding mounted officers. Constructed with Voyager vamps and with high quality Majilite in the legs. Fully leather lined and a double thickness nitrene sole for long wear and easy replacement.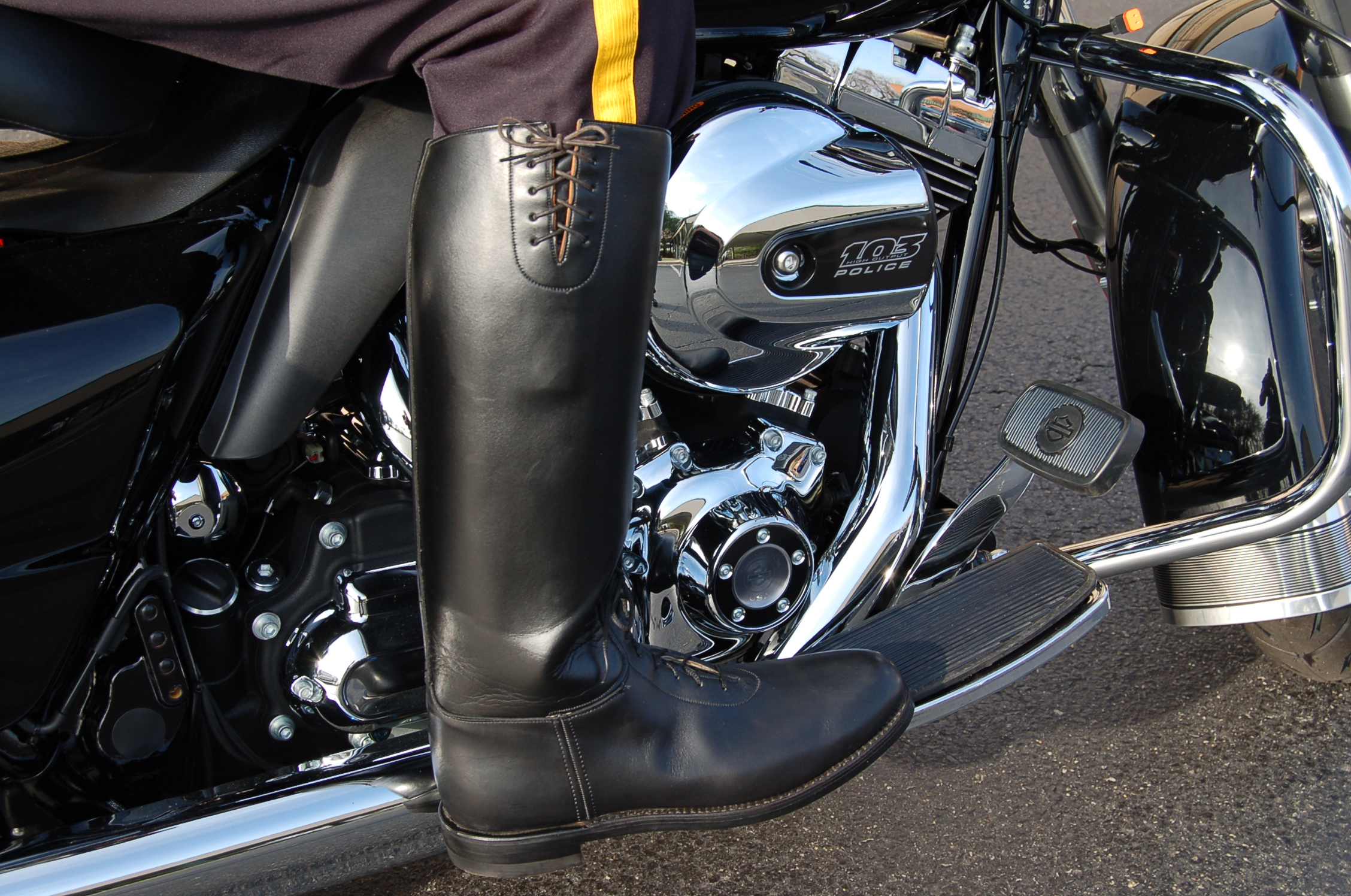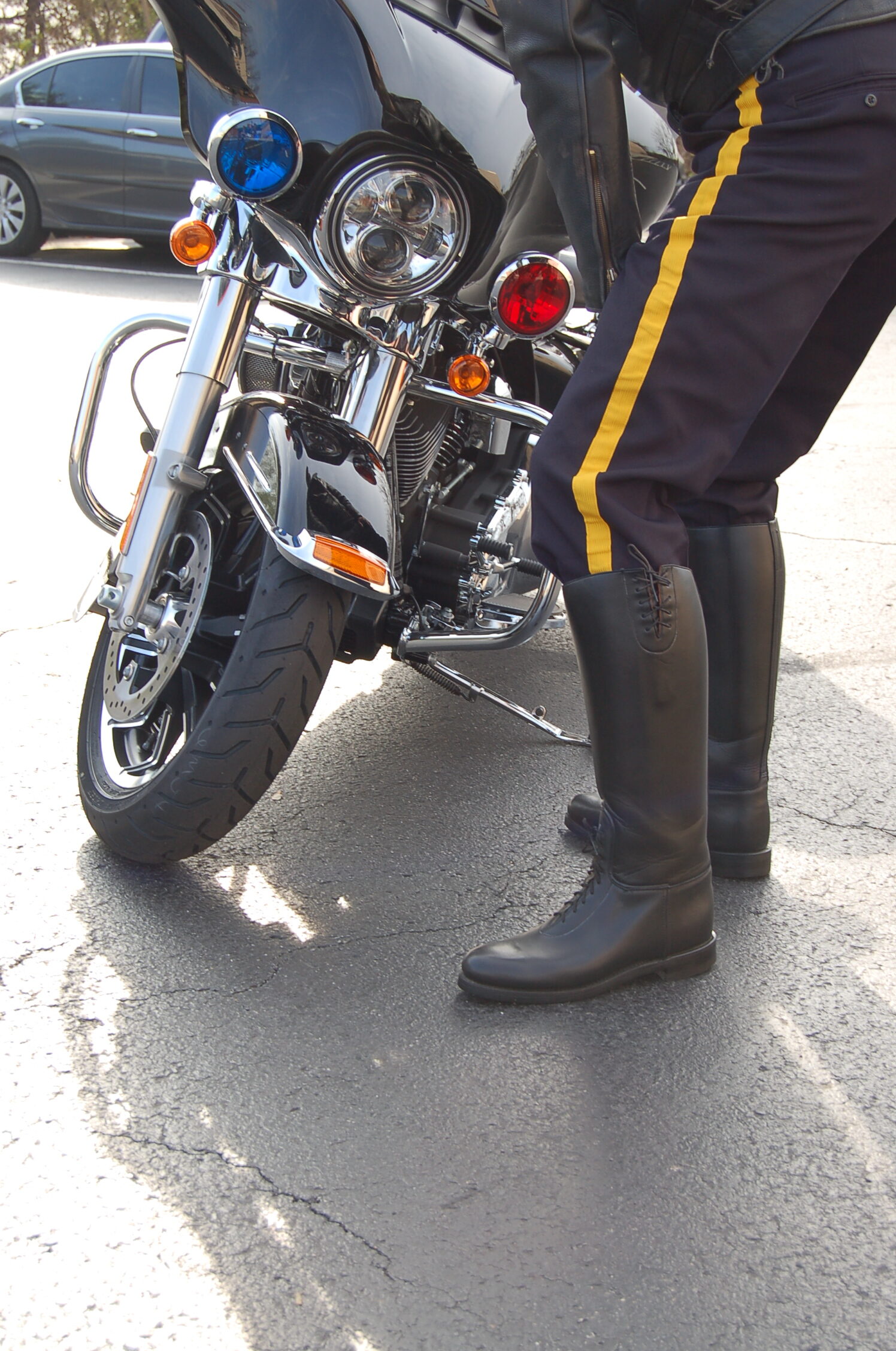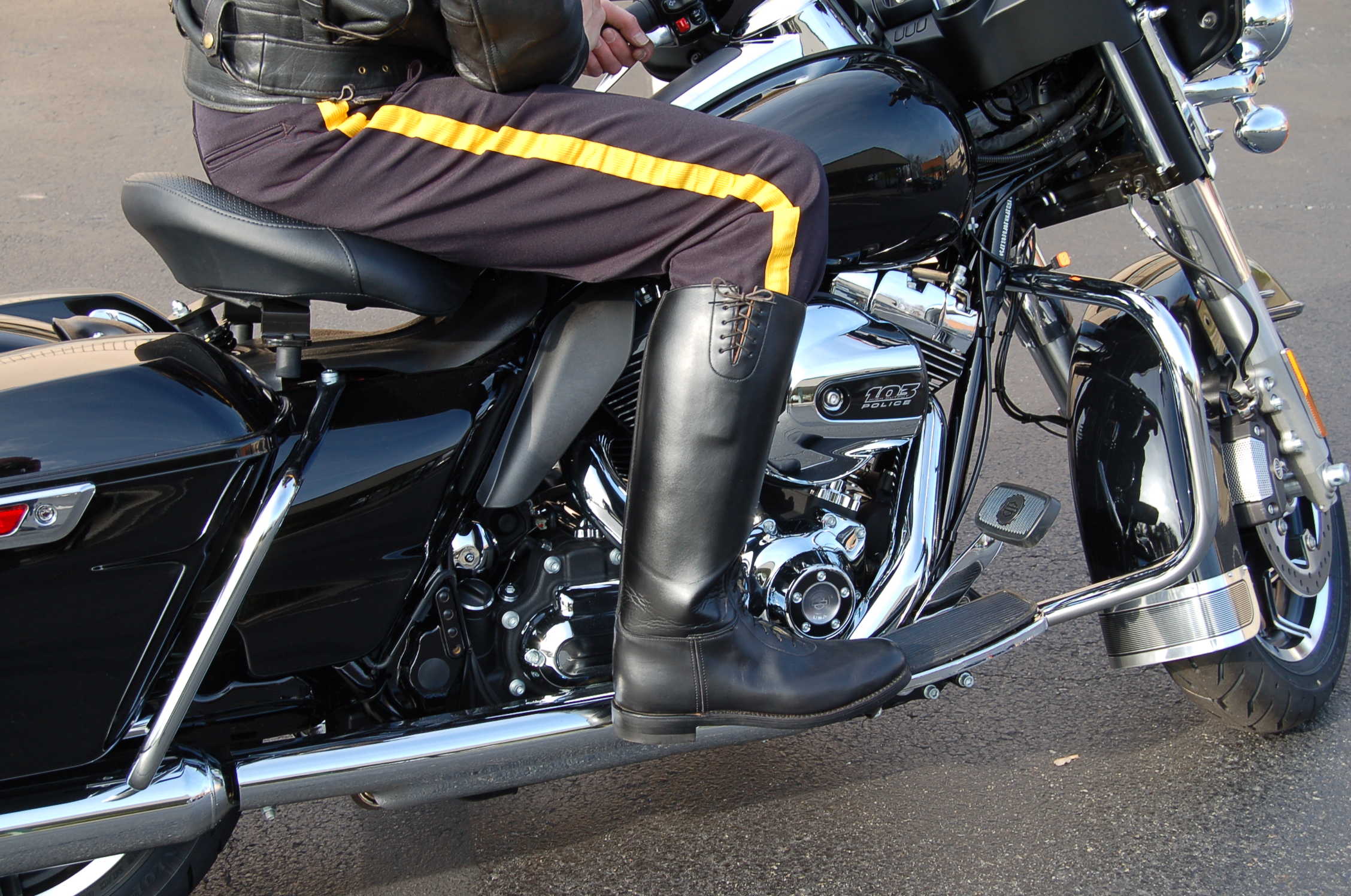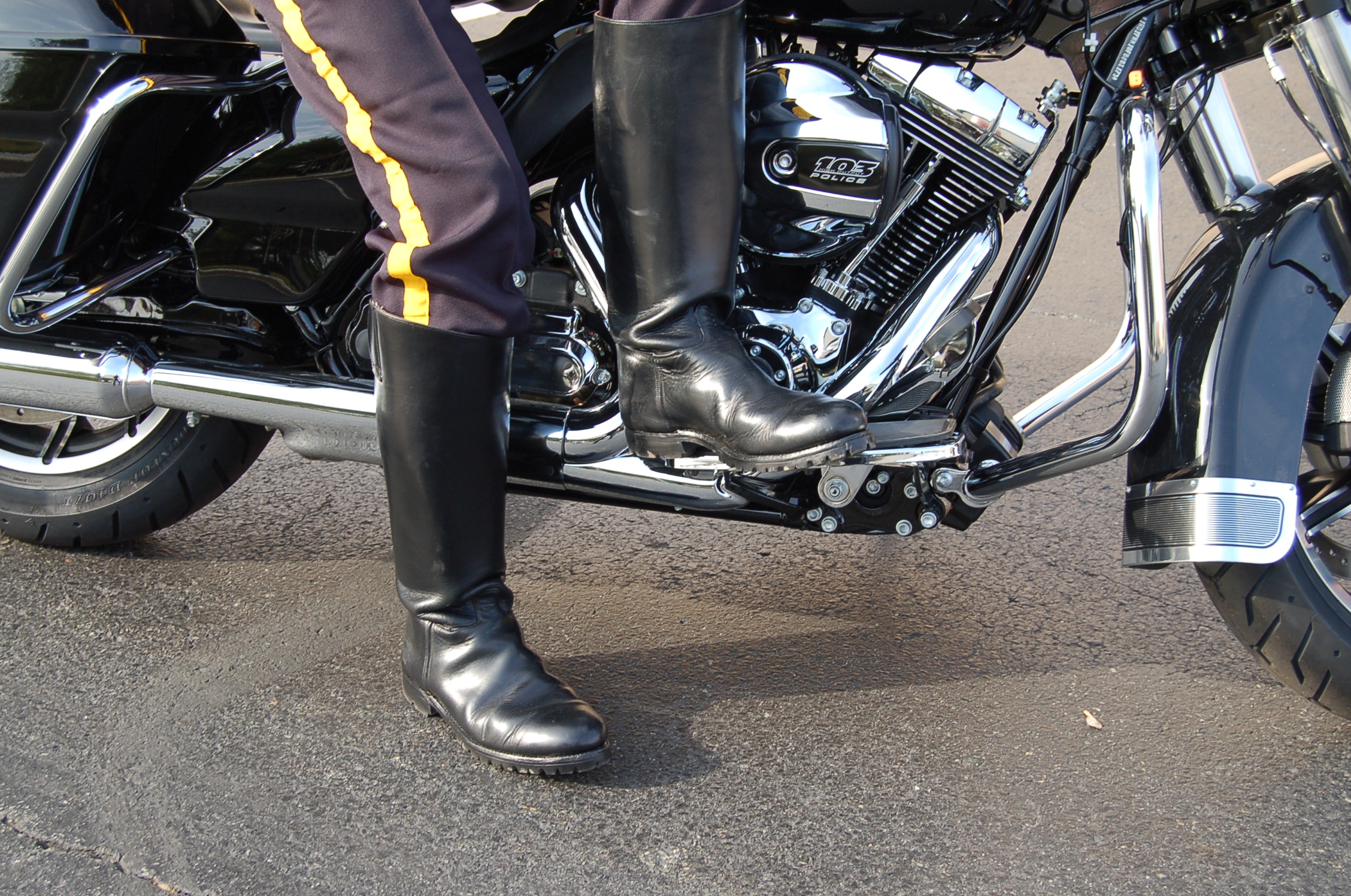 DEHCORD BOOTS
DEHCORD Is an added synthetic material feature that we can add to any of our custom made or stock boots for the BAL-LACED PATROL boots or DRESS PATROL boots upon your request for the top of the shank of your boots. Like all synthetics, this material does not breathe so we don't recommend it for the foot part of your boots. We have combined the DEHCORD leg part and calf skin foot part to make a superior patrol boot. To keep a very high shine and longer wear, a periodic cleaning and waxing with liquid Pledge or any commercial vinyl cleaner is recommended. DEHCORD adds a shine to the top of the boots that will surpass the shine of any chrome on a trooper's motorcycle and is a great look to any motorcycle police uniform.