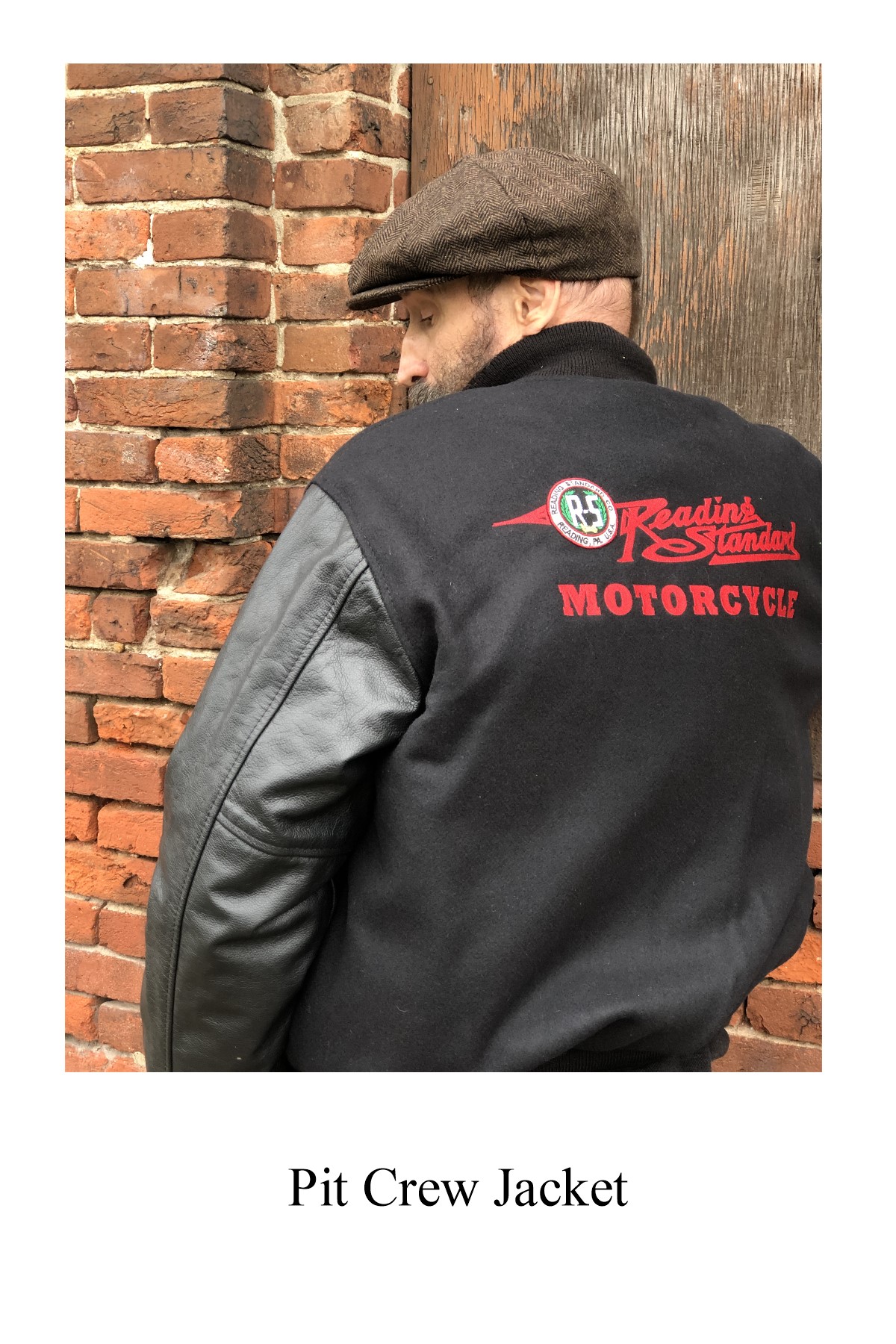 THE PIT CREW STYLE NUMBER RV103 JACKET  
Hell boys, it's 1908 let Milwaukee and Springfield only our asses as we pass them on this board track, "It's time we let this animal out of its cage." Its Charles Gustaford engineer of Reading-Standard with his pit crew about ready to turn loose the first American made flathead engine. There stands Charles Gustaford and his workers in their pit crew jackets made for this historic race as they administer to the most powerful motorcycle out of the crate. 
We make this jacket to be the lowest priced American made jacket
out there able to kick the ass off any of the rest of them. There is no joke about this all wool and leather jacket and will hold up to the hardest wrenching.
 This jacket is a 100% American made from the all wool body to the leather sleeves.  This jacket can be obtained in sizes: S, S, M, L, XL, 2XL, 3XL, 4XL, 5XL – All MADE TO ORDER
$355.00